GlassBuild America 2019 Preview | Grow. Learn. Connect.
Industry education, innovation and conversation head to Atlanta for GlassBuild America 2019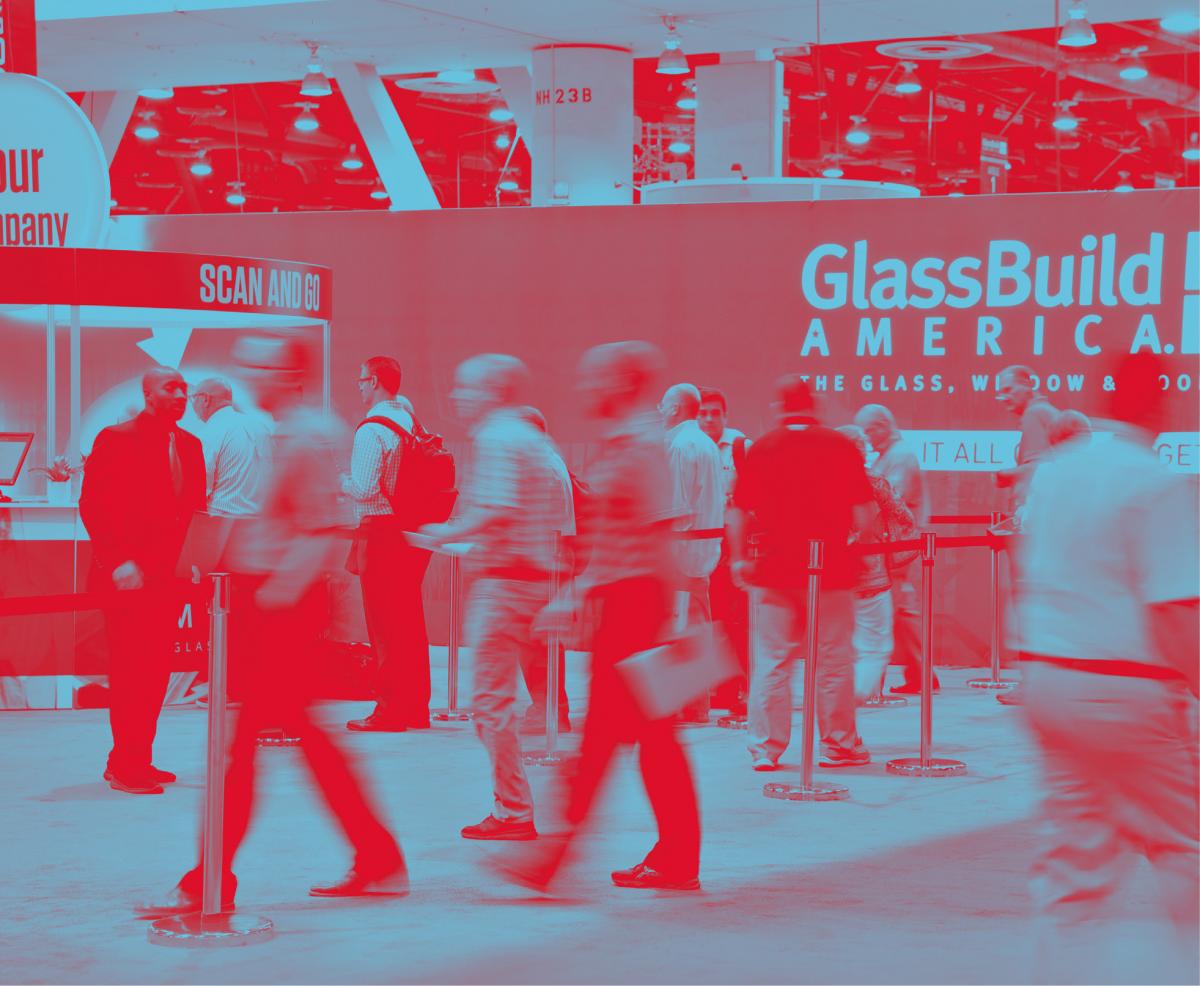 During the show, follow @GlassBuild and @GlassMag on Twitter for complete event coverage.
GlassBuild America Resources
For three days in September, glass industry leaders will gather in Atlanta at GlassBuild America: The Glass, Window & Door Expo to see new product innovations and solutions, learn about emerging trends and opportunities, network with suppliers and customers, discover ways of growing their businesses and more. "The conversation happens here," says Nicole Harris, president and CEO of the National Glass Association, the event organizer. "This is your industry on display, in action. GlassBuild America is the only national glass and fenestration trade show in the Americas, ranked 117th of the top 250 trade shows in the entire U.S. That's 450 exhibitors in 180,000 square feet." The annual event runs Sept. 17-19. This page offers need-to-know information for visitors before the show, including products to be on display, the schedule and an exhibitor list (see resource links in the sidebar). For additional information, visit glassbuildamerica.com.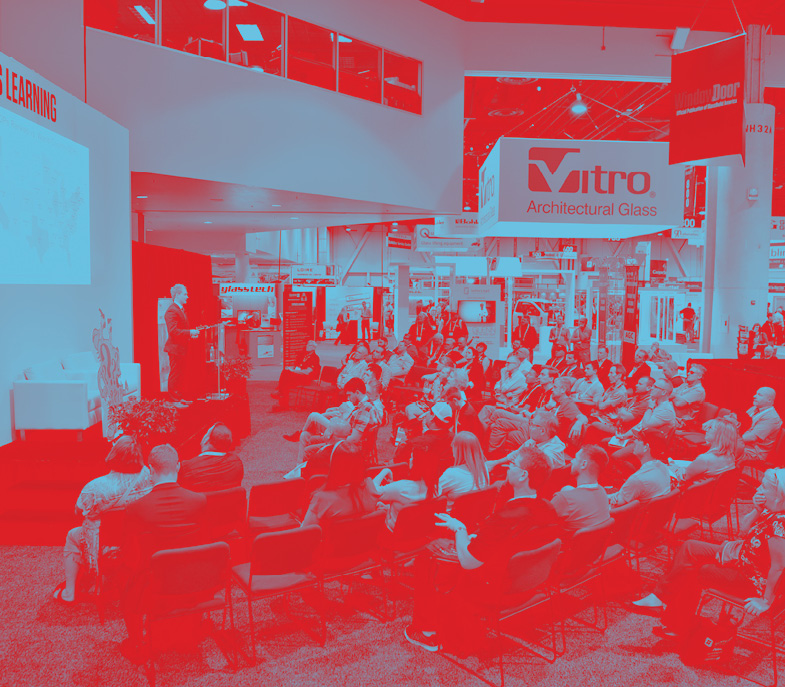 Express Learning in Atlanta
GlassBuild America once again offers representatives from all segments of the industry access to quick and informative educational sessions on the show floor. This year's popular Express Learning lineup offers a new series of sessions that are aimed at providing attendees with specific product- and business-related information they can use to build more profitable companies. For additional information and updated schedules, visit glassbuildamerica.com.
Schedule
Tuesday, Sept. 17, 10:00 am – 3:00 pm
Wednesday, Sept. 18, 10:00 am – 5:00 pm
Visit Express Learning for schedule information.
Location: Express Learning Theater, Booth 4029
Free to all registered attendees.
Express Learning is back on the GlassBuild America trade show floor. For the last several years these 20-minute educational sessions drew standing-room-only crowds. This year, the content experts at the National Glass Association are producing a new series of Express Learning sessions, aimed at providing attendees with specific product- and business-related information they can use to build more profitable companies.
Business management
The Express Learning Theater will be home to several business management sessions covering a range of themes, from the construction forecast to employee development and more.
What can the industry expect from the construction economy in the coming years? What are the threats to track and the opportunities to watch? Program economist Connor Lokar for ITR Economics, will address these questions and more in his industry forecast.
Workforce development directly affects productivity, according to business leadership experts Mack and Ria Story. The co-founders of Top Story Leadership, will share strategies to increase the productivity of current employees, creating a pipeline of leaders.
How can owners protect their companies from inside threats? Dustin Anderson, owner of Anderson Glass, will offer a first-person story and present key takeaways for all business owners.
Business owners face one inevitability in running their company: eventually they will exit. To ensure a smooth and successful exit and succession, planning is essential. Glass Magazine Editor-in-Chief Katy Devlin will present key considerations for this process based on the Glass Magazine and NGA book "An Owner's Guide to Exit & Succession Planning," which was named best business book of the year in the 2019 American Business Awards.
Innovation and trends
Express Learning sessions will also look at what's possible with fenestraion, through presentations on top industry innovations and performance trends.
Biophilic design has become a prominent consideration among architects and building owners. How can the glass and glazing industry provide solutions to demands for increased occupant comfort, health and wellness? Presenters from AGC Glass Co. will discuss the expectations and opportunities for the industry in the realm of biophilic design.
Automation has changed the face of the glass and fenestration industries, allowing manufacturers and fabricators to increase productivity and quality while decreasing strain on employees. Industry experts will be on hand to offer insights on automation trends, and best practices in incorporating advanced equipment and machinery.
Winners of the 2019 Crystal Achievement Awards will gather at the Express Learning Theater for the official award ceremony. Attendees will have the opportunity to check out the advanced products and innovative projects that garnered the attention of judges and industry voters.