On the Legal Horizon
A call to action for manufacturers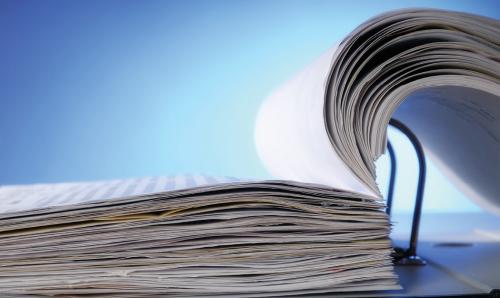 Legal and compliance issues facing the industry continue to evolve and mature. Certification, code-compliance and best-practices improvement remain key opportunities for our clients in this, and every, year. But there are a few items on our radar for 2018 that, maybe, should be on yours as well.
Energy Star
Right now, it is fair to say that a lot of uncertainty exists about the shape of Energy Star in 2018 and beyond. Its very existence was in doubt for much of 2017. And, while it appears to have survived, the form that it will take is likely to change. So, too, may the permitted representations the market will accept with regard to Energy Star.
Beyond these structural changes, the process of developing Energy Star 7 is underway, with standards being reviewed and input sought. The foundational performance measures that manufacturers must meet are being revisited, as are the processes for validation. This process will continue beyond 2018, but the formative time lies immediately ahead.
Warranties
Many still view a warranty as a sales tool. This perspective is losing some traction as manufacturers, dealers and installers begin to realize the value of warranty disclaimers. Effective warranties balance obligations with limitations. Refining warranty coverage and defining exclusions as a process of warranty improvement appear to be developing as a 2018 legal trend.
Great warranties are only as good as their enforcement. Recent decisions reflect that courts are willing to enforce warranty limitations to bar claims, but only if the terms are effectively communicated and reasonable. Effective management of warranty documentation before and after sale, and consistent enforcement of the warranty terms, are unique process points that require increased sophistication. This trend will continue in 2018.
The positive market should also carry through 2018. Companies may stretch beyond their profit-centric, high-volume sellers and into new higher-margin lines. This shift must be made with an eye toward warranty coverage. Do not overextend the products beyond the scope of the protections available. Development and new offerings are positive, but the eye toward sales should not overlook the existing opportunities for protection found in the warranty or the need for new risk-management documentation.
Practical trends
Window and door claims often center around practical considerations involving codes and standards. While that will not change in 2018, there are developments underway that could impact the shape and defense of these claims. For example:
• 2018 ICC: Changes and modifications of the International Codes are coming in 2018. While formal adoption in local jurisdictions may not occur in 2018, the prospect that these new codes will soon have the force of law should not be overlooked.
• Updates to AAMA 502 and 511: Currently in committee, a wholesale review of specification-based and forensic-based field testing guidelines are underway at AAMA. These standards are regularly used by friend and foe alike, in contract and litigation settings. As the existing versions date back as far as 2008, these new versions could be with the industry for years to come.
• Subcommittee E06.55: ASTM standards are developed through a committee system, and E06.55 always has interesting work. Consider working documents currently before this subcommittee include visual inspections by drones (WK58243), a hose-applied spray testing for fenestration evaluation (WK50601) and specifications for mock-ups (WK25809). While some of these have been in development for some time, the subcommittee's work remains an important source for standards relevant to the industry.
Call to action
The above all have one thing in common: they are being developed now. The scope of Energy Star, enforceability of warranties, new rules from ICC, AAMA and ASTM are all being shaped today, and that process will continue into 2018.
These forecasts, then, must be a call to action. The above and similar changes have the potential to help the fenestration industry continue developing quality products and positive market growth. To do so, however, requires input. Get engaged and get involved. Have your voice heard and look for opportunities to offer your expertise, alone or in a group. Now is the time.