2018 Forecast: Open Door to M&A
A look at recent mergers and acquisitions in the window and door market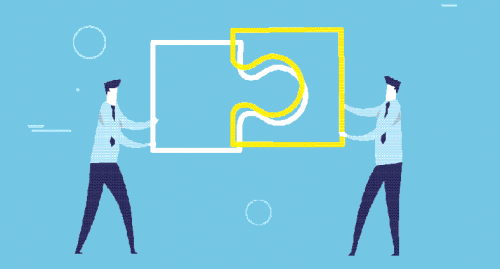 Current market conditions are providing a favorable backdrop for increased acquisition activity in the fenestration market. The capital markets environment remains robust, as evidenced by rising public equity valuations, plentiful debt and equity capital, and valuation multiple expansion. Fenestration companies are exhibiting strong performance with positive secular trends in the construction and remodeling markets indicative of continued expansion.
Market indicators point to strong housing demand in 2018 with low interest rates expected to sustain growth. Building products stocks have rallied on strengthening fundamentals, with residential manufacturers among the industry composites outperforming the broader market.
Consolidation in the fragmented window and door market is accelerating, in line with the broader building products industry, which has seen a record level of deal flow during the last 12 months. Renewed optimism in the economy is fueling investor appetite, with acquisitive growth a primary strategy in value creation, driving an active M&A market.
Recent transaction activity reflects a continued push to broaden footprint and expand product and service offerings, while international buyers are exhibiting strong interest in U.S. assets to tap faster growth.
2017 M&A recap
Jeld-Wen announced several bolt-on acquisitions in 2017. The August purchase of MMI Door, a U.S. supplier of full door systems, is expected to enhance the service offerings of Jeld-Wen's door business in North America. International buys include the Kolder Group in Australia, acquired in August, growing its presence in shower enclosures and closet systems, and the pending acquisition of Domoferm in Austria, a leading provider of steel frames, steel doors and fire doors in Europe, which is expected to significantly expand its product range in the region.
Pella acquired Bonelli Windows & Doors in October 2017 to build its presence in the luxury market, a growth area for the company, while expanding its West Coast footprint. Bonelli joins Pella's luxury portfolio consisting of Duratherm Window Co. and Reilly Windows & Doors, both 2016 acquisitions, and Grabill Windows & Doors, acquired in 2015.
Masonite acquired A&F Wood Products in October, a complementary business to USA Wood Door, its last acquisition in 2015. A&F, a supplier of custom machine doors for the architectural and commercial markets, expands Masonite's quick ship model in the Midwest.
Germany's aluplast acquired Chelsea Building Products in March 2017, a transformational buy that will expand its U.S. presence and provide a foundation for accelerated growth in North America. Aluplast plans to leverage Chelsea's market knowledge and experience "to build a strong platform for substantial growth in the United States," according to CEO Dirk Seitz.
Paradigm Window Solutions acquired Vista Window Co. in February 2017, a move to provide geographic expansion and channel diversification opportunities. The manufacturer of vinyl replacement windows and doors services distributors and specialty remodelers in the Midwest and Southeast from facilities in Ohio and Georgia. Vista represents the first add-on for PWS, which was acquired by CapitalWorks and Ironwood Capital in December 2015.
Headwaters has been aggressively growing its manufacturing footprint in windows, completing two acquisitions in six months with the purchase of Magnolia Window in January 2017 and Krestmark in August 2016. Magnolia's Southeastern territory spans seven states, broadening Headwaters footprint in the region. Krestmark provided an entry to the growing Texas residential market, garnering a premium valuation. Boral Ltd. closed on the acquisition of Headwaters in May 2017, more than doubling its U.S. business.
In December 2016, Dunes Point Capital added on to portfolio company Harvey Industries with Soft-Lite, marking the first strategic acquisition since its 2015 platform investment. The Ohio maker of replacement vinyl windows and sliding doors will broaden Harvey's offering of siding, roofing and other building materials.
Looking ahead
We expect M&A activity to increase in 2018, with corporate and private equity buyers maintaining an aggressive posture. Corporates are looking to leverage their buying power and synergies in search of acquisitions to boost topline growth. Private equity funds will continue to be motivated by a sense of urgency to deploy capital, with acquisitive growth central to their investment thesis.