Disruptive Innovation
How to meet customers where they are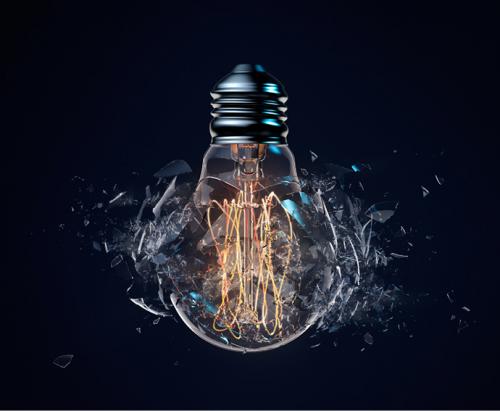 Online disruption has arrived for almost every industry and market. Many are afraid of what these changes mean to their business, but I believe there is a huge opportunity for those who look at the shifts happening and take advantage of them. Companies in the building materials space that can leverage the shifts we're seeing in how people want to buy will grow awareness, drive sales and outpace competition.
Here's a hard truth: how products are marketed, found and sold is rapidly changing. Google recently reported that 97 percent of all purchase decisions start on the internet, but only 6 percent of transactions happen online. What does this mean? Customers are researching products and services online before they buy in person. This is good news for fenestration companies.
Why? Because, although disruption is happening, the data we've seen from our own research shows that customers still view manufacturers and dealers as the experts. People look for insight online, and they view the manufacturers, pros and those in the field as the number one source for information.
In order to grow sales, it's important to market your brand online in the right way. A digital strategy needs to focus on getting closer to customers and earning their trust. When companies meet customers where they are—which, today, is predominantly online—they can become leaders in their space. Here are three ways to get started.
#1: Conversation is the New Lead
The way people communicate throughout the purchasing process is changing across the board. We're moving from telephone conversations to email, messaging and chat.
Chatbots are becoming an increasingly common part of our lives. Building material companies that incorporate the opportunity for conversation through their websites and other online platforms can actually move leads through the sales funnel more quickly. In fact, 66 percent of customers prefer to reach brands or be reached by brands via messaging over any other means, according to results from the Global Mobile Messaging Consumer Report, released by Twilio Inc. Even e-commerce is happening with chatbots.
Conversation has shifted to convenience. Consumers want to communicate on their own terms, rather than waiting for someone to get back to them. For building material companies, a chatbot can ask website visitors what type of customer they are and what they're looking for, and then direct them to the most relevant information.
Bots help people be more efficient with their time; otherwise, they'll go somewhere else. And if competitors aren't offering this capability yet, there is a tremendous opportunity to gain market share. Conversation is the new lead because customers win as much as the service provider.
#2: Value is the New Currency
A huge way to disrupt the fenestration industry is by providing customers with a value proposition. I like to call it the value arms race: those that deliver the most value gain the most attention. The goal is to help people so much that they can't help but remember your company.
The kind of value I am talking about is content that your audience is looking for. Yes, customers want information about products and services. But what are the real issues and questions they have? For example, a homeowner who needs to replace windows is concerned about everything from how long it takes to replace, what kind of impact it will have on energy bills and even the overall aesthetics. Delivering answers to these questions in content pieces such as blogs, newsletters, case studies and videos allows the manufacturer or dealer to insert itself as the go-to expert and trusted guide.
What problems keep customers up at night? It's probably not windows or doors, but these products can be the intersection between their problem and a viable solution. Content is valuable to an audience if it provides solutions to problems. The goal is to deliver more value than anyone else. Those who can solve their audience's problems are going to sell more. It's that simple.
#3: The Brand Will Save the Company
Google and Facebook now represent 70 percent of all online ad spend in the U.S., according to data from the U.S. Securities and Exchange Commission and the Interactive Advertising Bureau, as published by eMarketer. Why? Because these platforms are where people are spending their time. People trust people they know, branded sites, editorial sites and reviews. To get their attention, build your brand. To do this successfully, create a community around the brand. Include elements that are important to the specific audience to create a sense of belonging.
A lot of building material companies think their audience isn't online and don't think this principle applies. This isn't true: 77 percent of Americans are on social media, according to research from Statista. Companies that aren't growing brand awareness online are missing out on leads. To grow a brand, find a way to create a sense of belonging with your audience and then intersect that with your brand.
Think first about how close you're getting to customers with every digital marketing strategy you implement. Meet them where they are online, provide solutions to their problems and create a brand that speaks to your target audience. By implementing these three practices, you'll easily sell more.
Author's note: Interested in learning more about the future of online marketing and how Venveo can help? Reach out to us at start@venveo.com.