Cheers to Excellence
Dealers of the Year recognized at Window & Door Dealer Days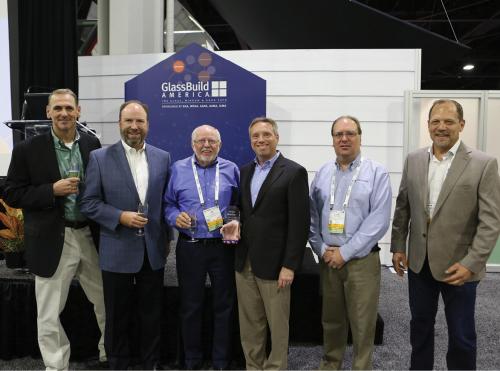 Above: Most of this year's winners attended the first-ever awards celebration at Window & Door Dealer Days, where attendees helped to toast to the elevation of the industry (below right).(Images courtesy of Robb Cohen Photography & Video.)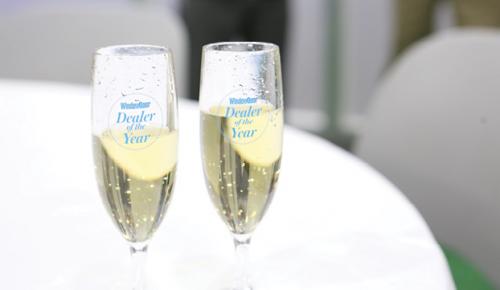 Each year, Window & Door has the honor of learning about dealers that are an inspiration to the industry. We hear from companies that are experiencing growth and managing that growth wisely; no easy task. Others are investing in their marketing efforts and reaching out, using technology as a springboard to the future.
These same companies are also building connections with suppliers, employees, consumers and their communities. We were encouraged by stories of how dealers are giving back to those around them, and we heard from manufacturers' reps who told us about the many ways their dealers are woven into the fabric of their community and why they deserve to be recognized.
And then we got to meet (most of) them, in person, at the first-ever Dealer of the Year Awards presentation at Window & Door Dealer Days in Atlanta. Joined by former dealers of the year and others determined to brave the storm, the last day of the event closed with a toast to those who keep raising the bar for our industry.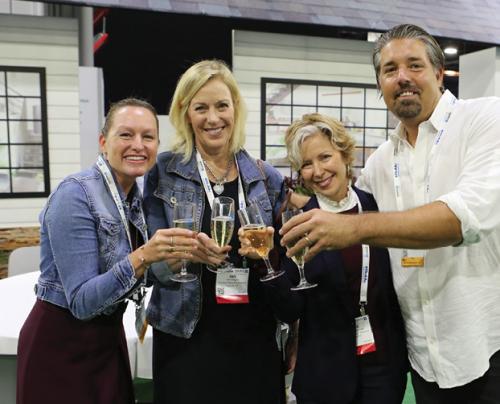 "It was a fitting way to close an event centered on best practices and professional development," says Emily Thompson, editor in chief, Window & Door magazine, who also serves as a member liaison for the Window & Door Dealers Alliance, which organized the event. "It was incredible to see all of these companies that are doing amazing things talking to each other about how they want to get better, sharing their ideas about the big issues and, ultimately, helping further the professionalism of our industry."
Day one of the event entailed meaningful round-table discussions moderated by esteemed business coaches. "Obviously, [Hurricane Irma] had a big impact on those who were able to attend but the dealers who were present got great, intimate time with some highly-regarded business experts," Thompson continues. "And that's not even mentioning the community these dealers formed within the group. Everyone was extremely engaged. You could tell how passionate they all are about what they do every day."
In the "toast to the many things [you're] all doing so well," Thompson named the winners. "It's always hard to narrow down the well-qualified nominees to our five Dealers of the Year," she says, "but we are excited to have this new tradition to celebrate the spirit of innovation, entrepreneurism, ingenuity and care for others that exists in this pragmatic market."
Read on to see how this year's honorees exemplify the categories in which they are recognized.
Overall Excellence
Innovative Enterprise
Excellence in Installation
Best Showroom Design
Excellence in Community Service