Cheers to Excellence
Dealers of the Year recognized at Window & Door Dealer Days
Overall Excellence
Architectural Visions Inc.
A valuable resource to both the professional and the consumer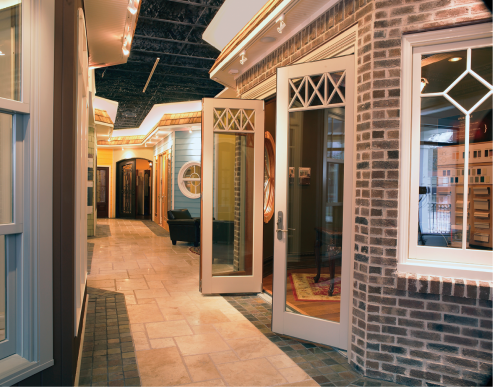 AVI serves three distinct market segments, including commercial, trade residential and in-home, with separate teams to cover each. "Our mission is to provide the experts to serve the customer and be the best supplier in each segment we serve," says Peter Morrison, president. (Images courtesy of Architectural Visions Inc.)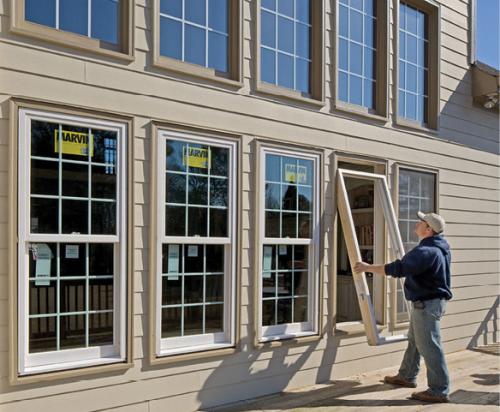 Award-Winning Takeaways
• Don't cut corners and avoid discounting as a practice. "If you're always a discounter, then you don't have any money to do the job the right way," says Morrison.
• Provide in-house service; if there's something that needs to be replaced or repaired, develop the ability to go out and take care of it yourselves.
• Showrooms are important, not just to show the window product to single customers, but as a space for Home Builder Association meetings and for architectural learning, including for CEU courses.
The Overall Excellence award in the Dealer of the Year program is usually awarded to two companies; one that serves homeowners and the other that caters to the professional market (builders/remodelers, general contractors, architects). Architectural Visions Inc. has accomplished the task of serving both segments well.
"AVI is one of Western's longest-serving and most successful dealers," says Tom O'Brien, eastern sales manager for Western Window Systems, one of the company's manufacturing partners. "AVI is an amalgam of forward-thinking professionals that consistently sets new standards for sales, service and installation practices."
AVI address the different markets in a variety of ways, but one principle is woven through everything the company does: connection. AVI exemplifies the notion of being united with customers, employees, manufacturers and the construction community, whether in person, online, on the jobsite or at one of the company's seven showrooms.
In order to properly serve the distinct segments—commercial, trade residential and in-home (turn-key installed)—AVI has three separate sales teams, in addition to a team of company installers and a separate installation division that serves all three market segments.
On the builder side, the company offers shop drawings, installation training and continuing education unit credits for architects and builders. This spirit of education also carries through to the team that attends to homeowners. "We use a consultative sales approach," says Peter Morrison, president of AVI. In fact, the in-home sales team uses the title "project manager" instead of "sales representative."
Mark Antonuccio, architectural project manager for Marvin Windows, has worked with AVI in one capacity or another since 1998. He says that the variety of employees at the company have different levels of experience but are all well-trained, professional and well-spoken. The impression he gets of the "project managers" and other representatives in the showroom is that their message is more of a matter of 'how can we help you today?' than a high-pressure sale.
The Showroom Scene
AVI has showrooms in seven markets, throughout Georgia, Western North Carolina and Tennessee, in which all displays are exclusively window and door products. Morrison says the company chooses to be experts in windows and doors, "and not distracted by the selling of commodity items." The showrooms serve as a gathering place for the building and design community, playing host to a variety of classes, meetings and social gatherings.
"AVI's strategically-located showrooms are up-to-date with the very best in terms of product, quality and diversity of product lines," Antonuccio says. "The Atlanta showroom is open to architects, contractors and other affiliated professionals; they are encouraged to come in, kick up their feet, have a cup of coffee. It's a center of architecture and design excellence in the most prestigious part of Atlanta."
The local home builders' association utilizes the Macon, Georgia, showroom for meetings, and the local American Institute of Architects chapter also offers continuing education credit classes there twice-monthly with regular attendance of 20 to 25 students.
A People Industry
Morrison relates that the key to the company's success is its people. "There is no doubt it is the team that gets up every day and works hard for the same common goal," he says. This goes back to that earlier-stated principle—connection—and extends into the company's partnerships as well. "When we work with a manufacturer, we want them to feel like they are part of our team and vice-versa," he says.
O'Brien agrees with that assessment of the business relationship. He says, "AVI's foresight, continuous-improvement practices, and its mission to deliver a unique value proposition to its builder-clientele make it a company worth emulating."