Cheers to Excellence
Dealers of the Year recognized at Window & Door Dealer Days
Excellence in Community Service
Tundraland Home Improvements
Tundraland Home Improvements believes in doing well and doing good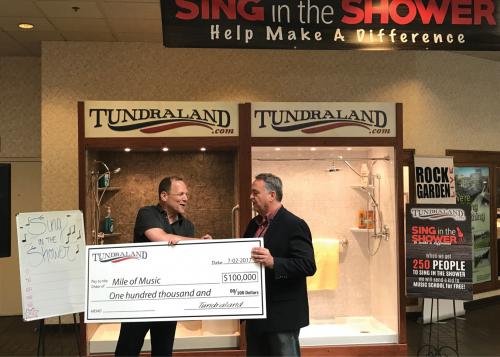 Above: The Tundraland Cares program benefits a variety of different initiatives, including scholarships to music schools, bathroom remodels for veterans, and vacations for children with chronic illnesses. Below: Tundraland President Brian Gottlieb sums up the company's culture as one that strives "to do well and do good." (Images courtesy of Tundraland Home Improvements.)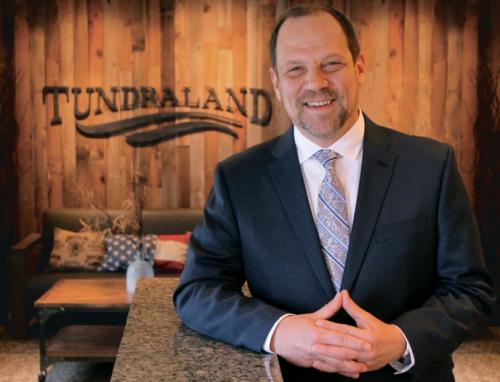 Award-Winning Takeaways
• Create a culture that has community service as a central part of the company mission.
• Give employees a vision of not only what you do, but why you do it. The what may change, but the why will remain the guiding principle.
At Tundraland Home Improvements, community service is not what they do, it's who they are. This thinking weaves into the work of Tundraland President Brian Gottlieb and his team, as well as into their extensive community outreach. "The company has become more than just a trusted remodeler—they are fully woven into the communities they serve. It's rare to see a business as involved as Tundraland is," Ty King, CEO at Spectrum Communications & Consulting Inc., which partners with the Wisconsin-based business.
Tundraland sponsors philanthropic efforts that range from providing no-cost bathroom remodels for veterans to sending children with chronic illnesses on dream vacations. All of the company's charitable notions are part of the Tundraland Cares initiative.
One of the many creative programs in Tundraland Cares is the annual Windows for a Cause campaign, where Tundraland hosts an artistic event to benefit a veteran or deserving family. For this auction-style fundraiser, the company sends window sashes that were pulled from remodel projects out to community leaders, local television anchors, sports figures, police and firefighters, and others. They ask that the recipients look through the window, imagine what community they see and, with that vision in mind, use the window to create a piece of art.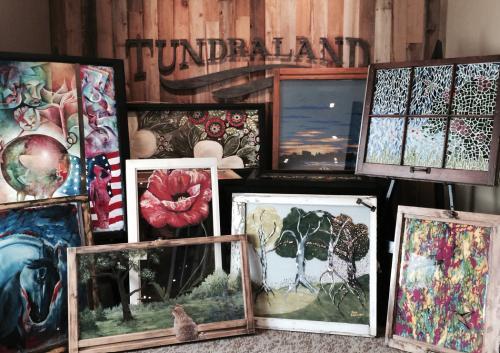 Above: Each year, Tundraland replaces more than 12,000 windows for its customers. Instead of throwing out the removed windows, the company puts them aside for its annual Windows for a Cause event, where local artists, community leaders and organizations turn them into beautiful works of art that are auctioned off to raise money for a local person in need.
This notion of reaching into the community through the work it already does daily is central to the Tundraland culture, which Gottlieb sums up as "to do well and do good." He says, "The whole opportunity for a business owner, for a business, is to not just to make a decent profit, but to make a decent profit decently. When we create this type of culture, it changes the way we view our relationship with our employees, our customers and our community."
Tim Musch, director of business development at CRM provider MarketSharp Software, nominated Tundraland for the Dealer of the Year awards. He recognizes that doing what Tundraland does elevates our image as an industry in the public's eye. "The perception is often that we are just a bunch of hammer-swinging contractors who don't often live up to our promises," he says. "Any time we can present ourselves as a professionally-run business that does things to help the community, it can do nothing but good."
Because the company is based in Green Bay Packer and Milwaukee Brewer country, they are able to work with both teams in various charitable capacities. They carry the notion of team spirit into their work life, as Musch explains, repeatedly iterating to the public the concept of 'we are on your team.'
Musch sees how the Tundraland Community Cares program breaks down barriers with potential customers. "It really positions their company as an absolute leader whose core mission is to serve the community," he says.
For Gottlieb, this concept is just as important for the internal culture of the company. "When people think they can come to work and really make a difference in someone's life, truly make a positive impact for themselves, their co-workers, community and each other, what you're doing is actually giving a story worth telling," Gottlieb says. "The more people that have a story worth telling, the better the story of Tundraland."