2017 Crystal Achievement Awards: In Honor of Innovation
Window & Door Presents 2017 Crystal Achievement Awards winners
Most Innovative Door Component
BOSS JAMB REINFORCEMENTS BY CRESCENT DOOR WORKS LLC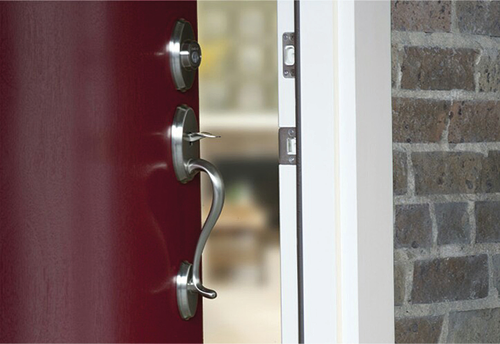 The Boss system allows for seamless integration that maintains a natural appearance for residential applications, one Crystal Achievement Awards judge observes. To facilitate installation, jamb surfaces are pre-bored behind the weatherstripping to accept 4-inch lag screws and lag driver, which are included. (Images courtesy of Crescent Door Works LLC.)
It is generally understood that entry door jambs have three principal functions as components, Brian Knight, Crescent Door Works, explains. "They are: to provide a surface to swing a door; to provide a receptacle which receives an extended deadbolt/latch; and to provide security. Arguably, the last function is largely an implied one." But, he says that, on the whole, jamb security has been left to homeowners and the do-it-yourself marketplace.
Enter Crescent Door Works' Boss Jamb, which specifically addresses the security function by bonding forced-entry resistant structures inside its wood and composite jamb components. "To have a security system in a wood jamb for an entry door will provide greater protection to homeowners and their property from forced break in," says one Crystal Achievement Awards judge. "The reinforcement design is well done."
One of Boss Jamb's chief design advantages, Knight explains, is that the vulnerable hinge and strike areas are removed and replaced with 16-gauge rectangular steel tube reinforcements. The tubes are thermally broken with vinyl and CNC laser cut to receive standard strike and hinge options. Tube reinforcements can be placed anywhere along jamb lengths.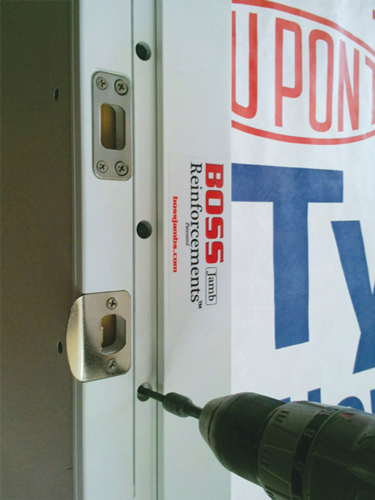 To facilitate installation, jamb surfaces are pre-bored behind the weatherstripping to accept 4-inch lag screws and lag driver, which are included. These simple features make installation faster and door assemblies more durable by engaging the reinforcements to the building framing for maximum resistance to pullout, the company reports.
The lag screws provided with Boss Jamb engage the steel tube reinforcements bonded inside the jambs with a typical wood framed building. The 4-inch screw length penetrates both the Jack Stud and King Stud for a thorough structural connection.
The design incorporates the jamb system into the fitment of the product in such a manner that it appears natural and untouched, one judge notes. "The Boss system allows for seamless integration that maintains a natural appearance for residential applications," he says.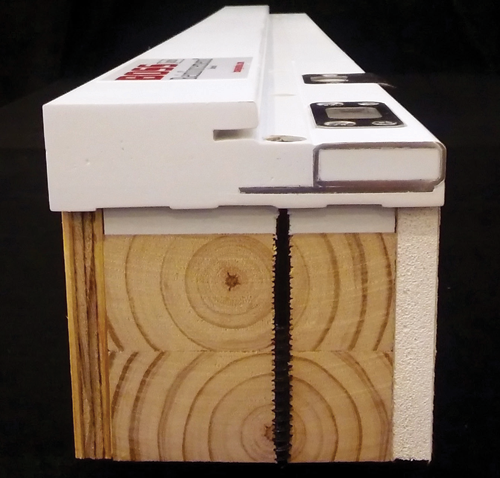 Boss Jamb products are available primed and offered to door manufacturers, dealers and prehangers to match their door prep specifications. It's also packaged for dealers as a ready to install, three-piece door frame kit.
"We think our innovative products can drive consumer flow back to dealers and manufacturers," Knight says. "Flow is not just revenue, but ideas and needs as well. It's not all trickle down, and that's a healthy thing for the industry."