2017 Crystal Achievement Awards: In Honor of Innovation
Window & Door Presents 2017 Crystal Achievement Awards winners
Most Innovative Machine
QUADRA L2 BY EMMEGI USA INC.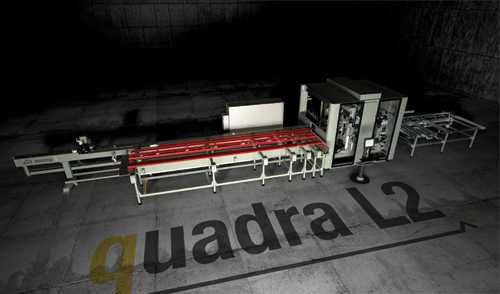 Emmegi's Quadra L2 18-axis CNC machining center offers flexibility in aluminum and light alloy machining. The Quadra L2 is comprised of a number of milling and cutting modules. (Images courtesy of Emmegi USA.)
Emmegi USA's Quadra L2 is a concentrated high-tech solution for door and window manufacturing, the company relates. The 18-axis CNC machining center is utilized for milling, drilling and cutting aluminum and lightalloy profiles, and is designed to improve on the flexibility of the company's L1 model.
The machine offers a generous range of solutions that provide exceptional production autonomy, flexibility and a guarantee of the highest quality standards, the company reports. Judges noted the all-inclusive nature of the Quadra L2, remarking, "the Emmegi equipment offers a comprehensive automated solution to all aluminum profile machining needs."
The Quadra L2 is composed of an automatic magazine and a push feed system for profiles of up to 7500 millimeters in length, complete with gripper drive for profile clamping. Thanks to the gripper movement, the feeder returns to its starting position, simultaneously allowing the loader to prepare the next profile. The milling module, the two cutting modules and the end milling module are located in the central area of the machine.
The four-axis CNC milling module is equipped with four to six electro spindles that make it possible to machine any face of the workpiece, regardless of its orientation, the company reports. The main cutting module is composed of a 600 mm diameter blade with down stroke movement in three CNC axes. The secondary cutting module is equipped with a 350 mm diameter blade with feed and rotation movements on a horizontal CNC axis. The end milling module operates on two CNC axes by means of a cutters unit.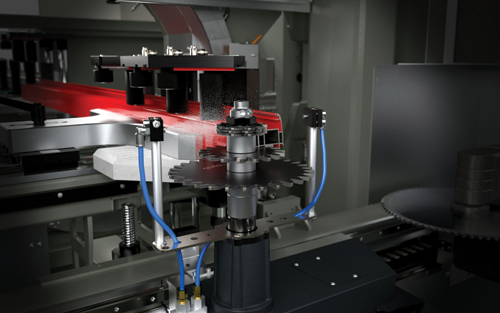 The machine also includes an automatic ejector to transfer the workpiece from the cutting unit to the unloading magazine. The unit is composed of a transverse belts magazine to unload machined workpieces of up to 4000 mm in length, with an option of up to 7500 mm. The central machining area of the machine features a sound-proofed enclosure that is said to protect the operator while also reducing the environmental noise impact.
Overall, our judges found that the Quadra L2 provided a complete machining solution, saying, "if the production issue relates to quality machining and fabrication of aluminum profiles, the Quadra L2 is most certainly the answer."