2017 Crystal Achievement Awards: In Honor of Innovation
Window & Door Presents 2017 Crystal Achievement Awards winners
Unique Innovation
SOFT TECH MOBILE ENABLED LABOR AND PRODUCTION SCHEDULING SOFTWARE BY SOFT TECH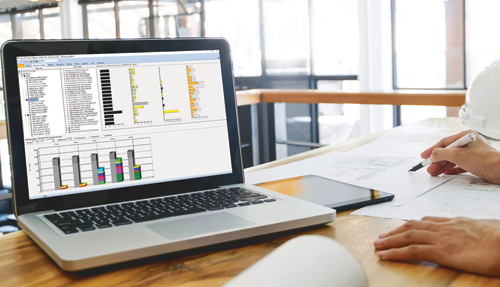 Managers and business owners have access to a live view of production to identify issues and forward-plan to grow the business. (Images courtesy of Soft Tech.)
Soft Tech's Labor and Production Scheduling Software automates people and equipment scheduling for window and door manufacturers. It provides window and door businesses with the tools to plan, manage and control costs in the production processes, which, the company reports, results in a more efficient factory floor and a more profitable business.
Soft Tech's labor and production scheduling software with mobile features can take users from manual scheduling on whiteboards and multiple spreadsheets to automated production and labor scheduling. "This helps to manage large numbers of orders and changes to labor due to leave or absenteeism," says Mitch Lewandowski, VP of sales for Soft Tech. It also allows users to update the scheduling system from any location via mobile devices such as scanners and tablets.
With the software, workers can update jobs completed and input work hours from anywhere in the factory. And, managers and business owners have access to a live view of production to identify issues and forward plan to grow the business. "Soft Tech's labor management on mobile devices is a clear advantage for those shops with multiple work paths," one Crystal Achievement Awards judge says.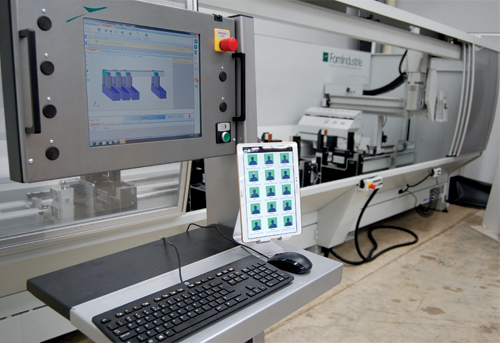 Mobile-enabled labor and production scheduling software allows workers to update jobs completed and input work hours from anywhere in the factory.
For one example, Soft Tech tells us about a window and door manufacturer with 2,000 employees, 100 of which are in the factory: "They were manually scheduling labor and equipment using various spreadsheets—a very time-consuming process that depended heavily on two people managing and updating the spreadsheets," Soft Tech reports. "The company also could not accurately measure how long manufacturing processes took to provide accurate estimates for delivery orders, dates and prices. Further, the manufacturer had trouble dealing with a large volume of orders with no way of reporting on workloads, jobs and any bottlenecks to monitor if processes and people were efficient."
By automating its manual labor and production processes with the mobile-enabled software, this manufacturer was able to increase productivity and give clients accurate quotes and delivery dates, Soft Tech says. Plus, time data has given the manufacturer reporting capabilities which help identify and overcome bottlenecks.
"Using software and portable devices for effective planning and resources is essential to running an efficient window and door manufacturing business," Lewandowski says.