Innovation in Action
Window & Door presents 2018 Crystal Achievement Awards winners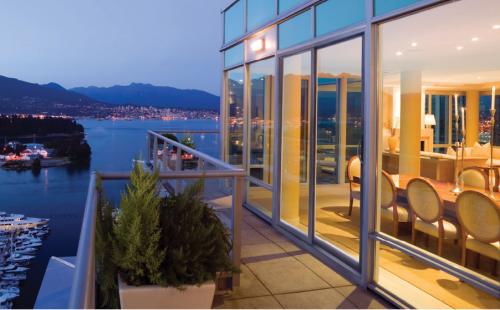 Leggera Magnetic Levitation Glass Wall System by Sunview Patio Doors/ Savio Thesan USA
Most Innovative Multi-Panel Door

Indoor/outdoor living spaces—and the big door systems that make them possible—have been in the spotlight for what seems like forever to those of us on the inside. Even so, the public is still in the honeymoon phase with these options, with parts of the country just jumping on the bandwagon. Meanwhile, fenestration suppliers and manufacturers have been perfecting the design, technology, materials and options for the expansive systems to welcome the newcomers to the party.
The winner of this year's Most Innovative Multi-Panel Door presents the next revolution in this segment, in the words of one Crystal Achievement Awards judge: "The use of magnetic levitation is revolutionizing rail transit, and its application to large/heavy sliding door systems will also be revolutionary. The ability to easily move large door/window glass wall panels holds great potential to increase the market for these systems."
Sunview and Savio Thesan USA partnered to create Leggera, a glass wall system that uses a patented magnetic levitation system to support and move large, customized panel sizes for sliding glass wall applications. What makes the Leggera special, according to Savio Thesan USA, is its ability to support a wide range of panel sizes and weights. The powerful magnet-based system lifts and suspends the door completely off the floor, which allows a person to easily slide panels that can exceed weights of 1,000 pounds, according to the companies. This attribute, coupled with Leggera's minimal sill height design, also makes the product suitable for ADA applications.
Leggera's design also eliminates rollers, track systems and sills from the equation. "No wheels or friction on a large sliding door is very different than anything we have seen for the last few years," notes another judge. "At the [2018 International Builders Show], we saw a maglev shower door and wondered how long it would take for someone to do a patio door—it was not long."
Sunview and Savio Thesan USA are presently testing and certifying the finished product in order to achieve the highest standards in the industry according to AAMA, ANSI, NFRC and ADA, as well as worldwide hurricane impact codes. Preliminary, unofficial testing data supports significant energy and thermal performance specifications, i.e. R-15, according to the Leggera entry.
One Crystal Achievement Awards judge notes, "The product will provide a service to the industry by allowing oversized glass panels to participate in the infrastructure of residential and commercial building designs which allow natural light and significant ease of operation by the end user."
Sunview and Savio Thesan expect Leggera to be available to the market in the first quarter of 2019.