Four-Jaks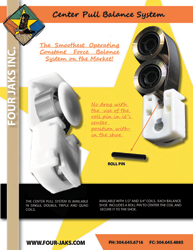 Four-Jaks
Ph: 304/645-6716
Four-Jaks will introduce the CP 800 ¾-inch Constant Force Balance System in Atlanta. The product is available for heavy duty, impact, DP-50, light commercial and everyday use. Other features include three-point locking that keeps the sash in place for cleaning, according to the company, a center mount designed to reduce operational friction, patented sash retaining with multiple pivot bars, and a completely preassembled system, designed to meet and exceed industry specifications. The system is tested by GEHS STEM Partnership and made in America. Booth #2500
Unique Home Designs
Unique Home Designs
Ph: 866/497-3667
Unique Home Designs will introduce the patented technology of the Meshtec Advanced Screen System at GlassBuild. The company relates that it offers a complete line of single, double, patio and storm doors, as well as a line of aluminum security doors in a range of colors and sizes, all with Meshtec screens. Booth #2921
John Evans' Sons Inc.
John Evans' Sons Inc.
Ph: 215/368-7700
John Evans' Sons Inc. brings new options for the SideLoad Constant Force Balance System to Atlanta. The company reports that its patented Constant Force design previously included sash guide components visible at the top corners of the sash, and that these guides can now be replaced with sash cams that are out of view and tamper resistant. The company states that Constant Force offers low pricing, reduced operating forces and a reduction of on-hand inventory with smaller space requirements. Booth #818
Ashland Hardware System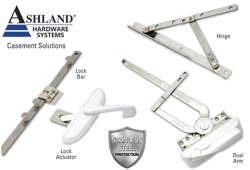 Ashland Hardware System
Ph: 469/621-9830
Ashland Hardware will showcase its Sentinel multi-point swing door locks and Optima casement hardware with stainless steel as standard on operators, locks and hinges. The products are designed to include desirable consumer and factory installation value-added features. Booth #1025
Konrad Hornschuch AG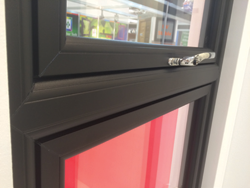 Konrad Hornschuch AG
Ph: 07947/ 81 -0
The skai window profile laminates by Konrad Hornschuch AG meet AAMA standards and provide ease of maintenance, durability and extended warranties, according to the company. A new color, jet black, provides the darkest black finish with low heat build available on the market, the exhibitor reports. Booth #2325
Horst Klaes GmbH & Co. KG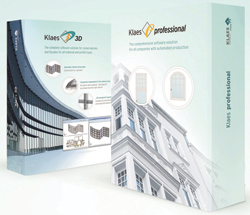 Horst Klaes GmbH & Co. KG
Ph: +1 647 551 52 22
Horst Klaes GmbH & Co. KG debuts new door panel manufacturing software at GlassBuild. The product offers a choice of pre-defined standard models, with subsequent changes at the click of a button, the company reports. Other features include a connection between the fitting master data and surface processing, clear list print with manufacturing information, automatically-generated DXF data for machine control and selectable calculation methods. In addition to local systems, it also provides web/cloud-based applications. Booth #2318
Stürtz Machinery Inc.
Stürtz Machinery Inc.
Ph: 330/405-0444
Stürtz Machinery will introduce the Hi-Performance Turbo Sash Welding and Cleaning Line at Glass- Build. This line shows the application of the company's high-speed TurboWeld technology in a smaller sash welder configuration, and it offers capacity for 700 welded and cleaned sash per shift with one operator in approximately 850 square feet. Booth #237
WTS Paradigm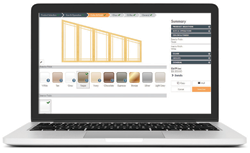 WTS Paradigm
Ph: 608/664-9292
WTS Paradigm is launching the Web CenterPoint product in Atlanta. The company bills it as a completely redesigned selling experience with a scalable, cutting-edge configurator. Users can configure and quote using any device and any operating system, with a new option of web-hosting in the cloud. Booth #2223
Vision Hardware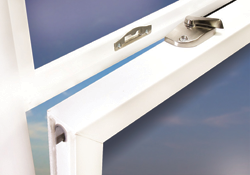 Vision Hardware
Ph: 800/220-4756
Debuting in Atlanta, Vision Hardware's Lock-Tilt-Combo can be configured to perform several functions, installs quickly and easily, is affordable and will work with the manufacturer's existing lock housing, according to the company. The system offers three position connection points per side to accommodate the smallest window widths to the largest, with four SKUs per window. Booth #1227
Chelsea Building Products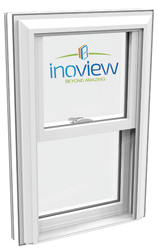 Chelsea Building Products
Ph: 800/424-3573
The inoview Window Series by Chelsea Building Products is designed to maximize thermal performance without the need for exotic insulated glass or foam filling, the company reports. Inoview's multi-hollows are designed to align within the mainframe and sash to offer superior weld strength and thermal efficiency as well as ease of manufacturing. The window is engineered to achieve .14 U-value, with a platform that includes double hung, sliders, picture window, single hung and coastal impact models. The window series is available with accessories to produce multiple configurations for residential, light commercial, remodeling and new construction markets, and accommodates the latest window hardware. Booth #2205