Roto NX Hardware System by Roto AG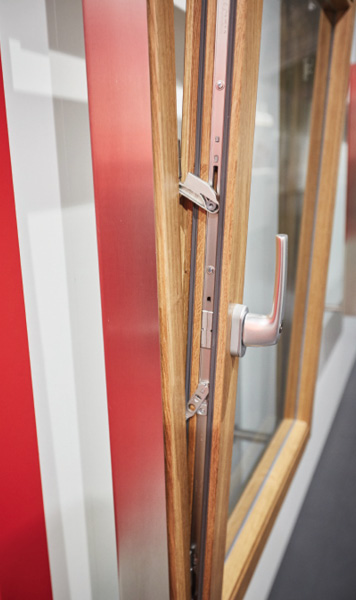 Roto AG
Ph: +(49) 7117-5980
Roto AG introduces Roto NX tilt-and-turn hardware system, an updated version of the Roto NT hardware system. To reduce the number of items needed for production, it uses identical parts that can be used on the right and left (stay bearing/pivot rest, stay guide) and disconnects the floating mullion and gearbox/lock casing. Roto NX is suitable for both turn-only and tilt-and-turn windows made of timber and PVC frame materials with sash weights of up to 150 kilograms.
Softline 76 Window System by Veka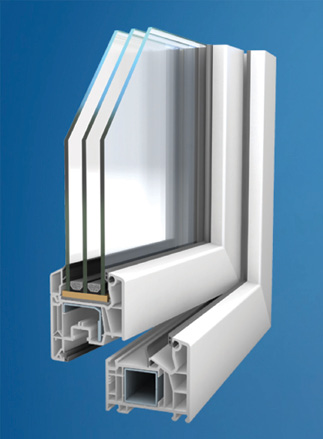 The Softline 76 multi-chamber window system by Veka includes a 76-millimeter basic installation depth with high insulation values. It uses three gasket grooves and has a glazing thickness of 18-48 mm. Softline 76 is universally usable in new construction and renovation. It comes in a variety of design options with films and aluminum panels, as well as Veka's new Spectral surface finish.
Iventory Management System by A+W Software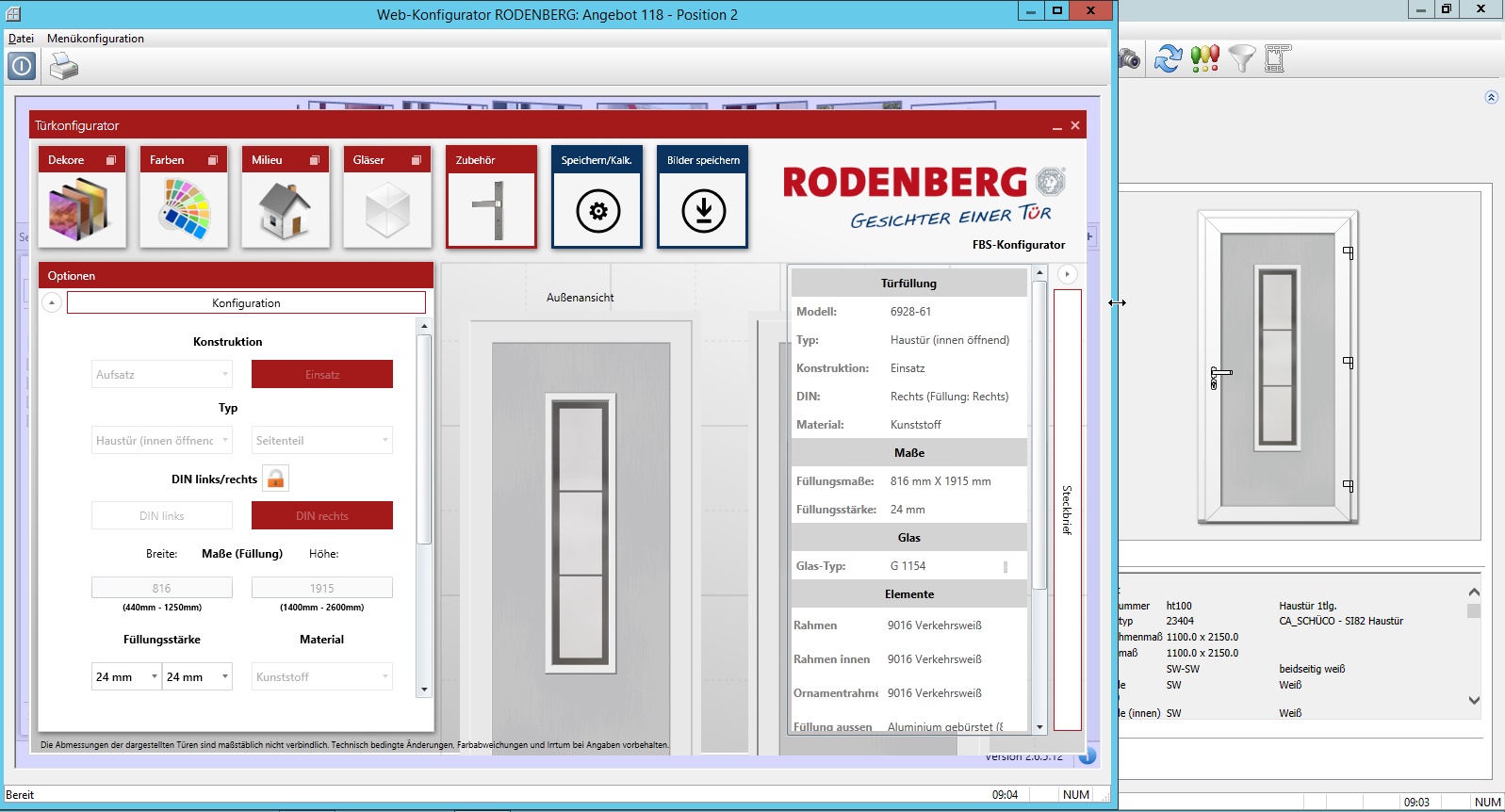 A+W Software
Ph: 336/686-3321
A+W Cantor is an inventory management system that is designed to systematically integrate the online configurators of suppliers to the window and door industry into its commercial ERP software. Cantor offers two ways of working with manufacturers' dealer network: online dealer software that enables dealers to work offline and online yet sync to maintain accurate pricing and delivery information; and the web-based Webshop that allows dealers to customize the front-end to match their business. In both versions, dealers have a tool to handle their business transactions, A+W officials report.
Automatic Profile Bender by Forel
Forel
Ph: +(39) 0422-8405-07
Forel's automatic profile bender is available with Smart Arm, which is designed to help support the profile during processing, reportedly avoiding the risk of breaks or deformations, especially when working with large sizes. It is also suitable for plastic profiles and can be handled by one operator.
Embossed Films from Renolit
Renolit
Ph: + (49) 6241-3030
Renolit introduced its three-dimensional VLF emboss and Ulti-Matt emboss for its Exofol films line. VLF displays a deep-grain brushed and sand-blasted finish and is available in a range of four new oak decors and six solid colors, including the new true black. Ulti-Matt emboss, with its smooth matte-sanded appearance, is available in anthracite grey, white, cream and the new true black.
Insulating Glass Spacer by Edgetech UK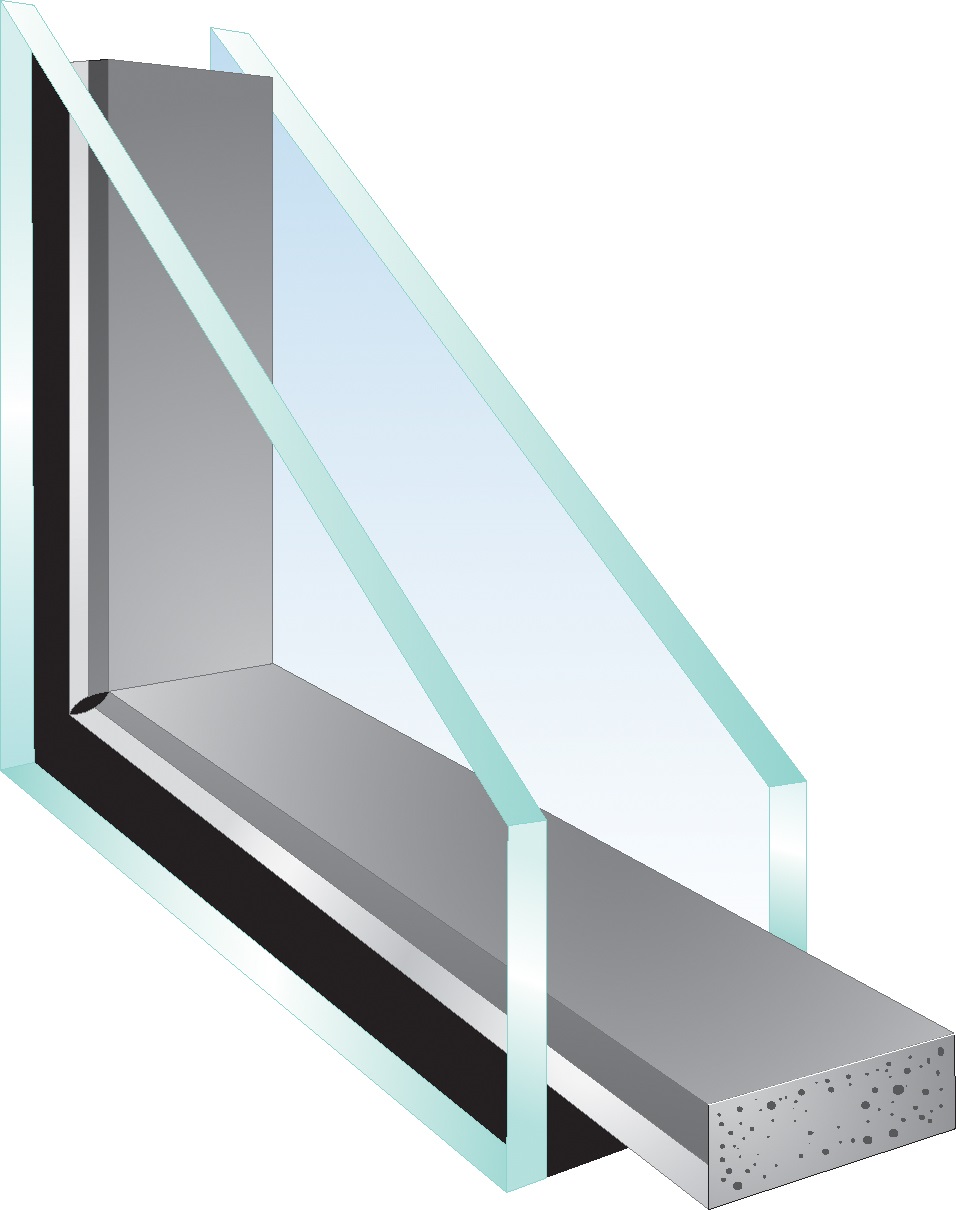 Edgetech UK
Ph: 330/463-5650
Edgetech UK, a Quanex Building Products company, offers Super Spacer, a dual-seal insulating glass spacer system that uses a high-performance acrylic adhesive for its structural seal and is backed with a proprietary multi-layer moisture vapor seal. It is designed to reduce window U-values by up to 0.2 W/m2K, external noise pollution by up to 2 decibles and condensation by up to 70 percent. According to the company, Super Spacer has been successfully tested from -15° to 125° C and passes the ISO 9001 40-year performance guarantee.
Frameless Door System by Xinnix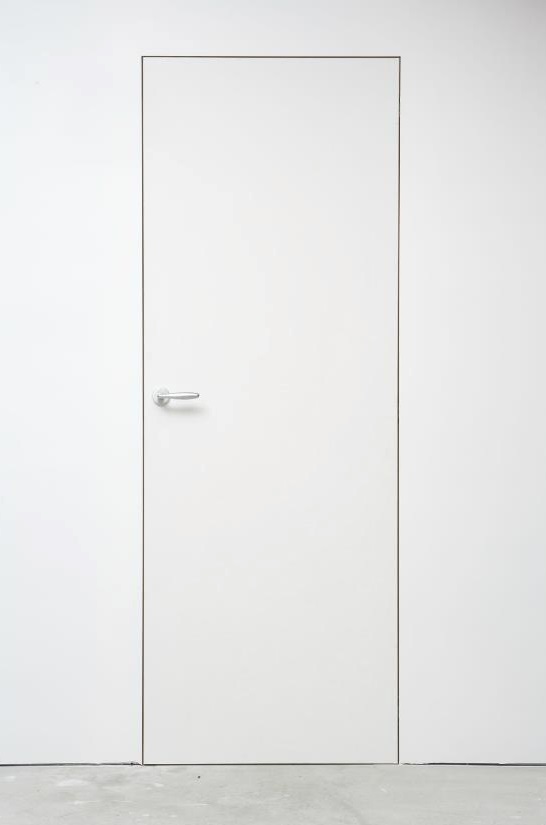 Xinnix Door Systems' X45KTU frameless door system accommodates both ½-inch and 5/8-inch drywall and in-swing or out-swing doors. Each frame set comes complete with concealed hinges, magnetic mortise lock and multiple lever sets to choose from.
Profile Assembly Equipment by Oemme

Oemme S.p.A's thermal break profile assembly equipment offers a variety of punches and machines for working and assembling light alloy systems, and operates in three phases. The first phase knurls the polyamide bar grooves. Next, the polyamide bar is inserted in the grooves connecting the inner and outer aluminum shells of the profile. The last phase presses thedges of the bar groove by rolling to get a monolithic profile. It is offered with eight disks for maximum stability.
Laser Marker by Hegla
The laser marker from Hegla processes reliable QR code or data matrix code that contain any relevant information needed and permanently engraves it into product. It is designed for production control and easy follow-up.
Machining Center by Elumatec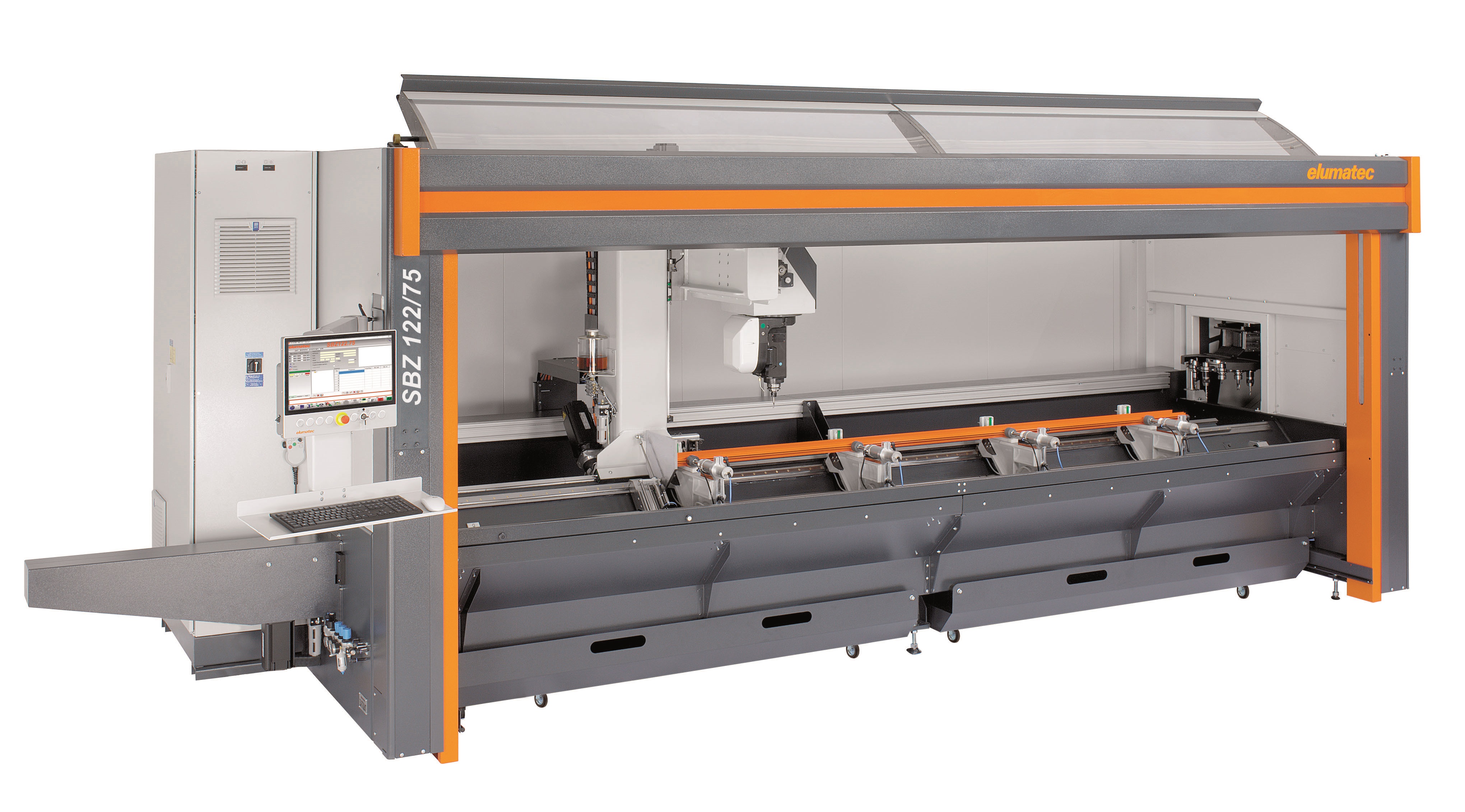 Elumatec
Ph: 574/273-1790
Elumatec offers SBZ 122/75, a 5-axis profile machining center that is designed to attain flexibility and speeds, as well as acceleration values, not previously seen on the market, the company reports.