All-inclusive Lead Generation by Mark My Words Media
Mark My Words Media
Ph: 800/243-2077
Mark My Words Media says it delivers a steady stream of targeted new door and window leads directly to phone and email, with a focus on return on investment for marketing dollars. Booth #2500
Cullet Scanner from Softsolution North America Inc.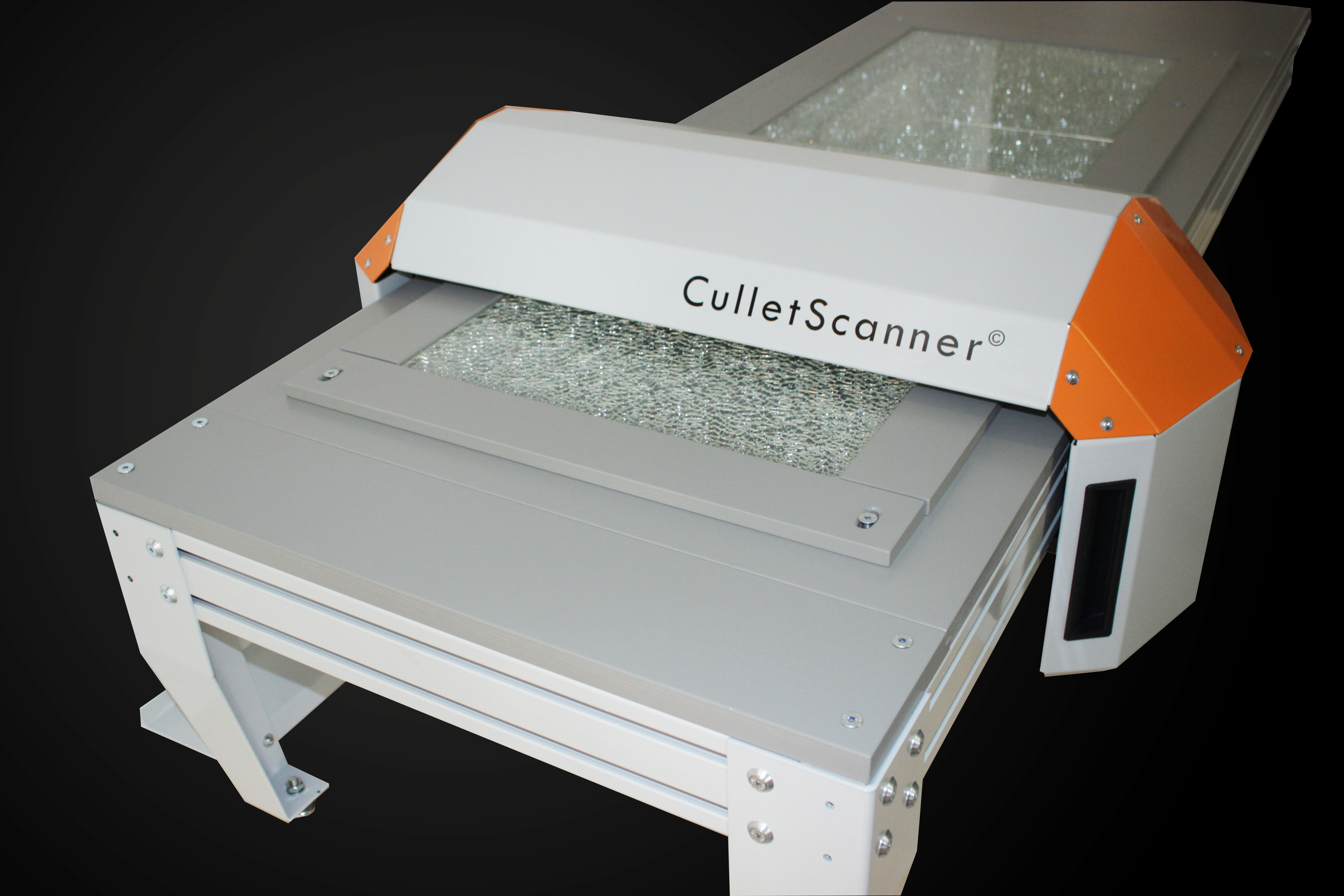 Softsolution North America Inc.
Ph: 847/904-0168
During GlassBuild America, Softsolution will debut the CulletScanner, which scans every fragmentation image for all types of glass, with maximum resolution, company officials report. Each fragment is viewed from a 90-degree angle and analyzed within seconds, including exclusion areas along the outer edge as well as the impact point. The system stores every scan in high definition and generates a PDF certificate, which shows all analysis areas. Booth #2719.
Corsair Gliding patio door system by Veka Inc.
The Corsair door can be customized for new construction or replacement use in two-, three- and four-panel configurations up to eight feet high. Available with the company's FeneXseal technology, the door also has a 1 1/4-inch insulating glass capacity, a DP50 class rating and impact capability. Booth #725
WIN by Veka Inc.
Veka officially will introduce its WIN integrated digital technology at GlassBuild America. The system brings together intelligent communication between the fabricator, installer and homeowner, all available on desktop and mobile devices. Product specifications, tracking, logistics, warranty claims and more are available via the technology. Booth #725
SafeGard 2R by AmesburyTruth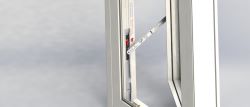 AmesburyTruth
Ph: 704/978-3246
The SafeGard 2R is a releasable limit device for residential casement windows and was developed to meet the ASTM F2090 safety requirements code for self-resetting, egress capable, fall prevention devices. The product limits the opening of a window to less than 4 inches and can be released in case of an emergency or for cleaning. It automatically resets in the closed position. Booth #1625
RoboSeal by GED Integrated Solutions
This fully automated robotic quick gas fill, close and seal system finishes the assembly process of double and triple pane Intercept insulating glass units. It can produce up to six units per minute for double IIGU and three units per minute for triple IIGU and handles IIGUs up to 72 by 100 inches with glass up to 6 millimeters thick. Booth #1935
Intercept 2.5 by GED Integrated Solutions
This warm-edge spacer fabrication system is designed to eliminate internal muntin grid misalignment with notching and snap-in muntin clips. The control system provides hardware reduction and technology ensures the integrity of the fourth corner is identical to the first three corners, according to the company. Booth #1935
RoboFlow PT by GED Integrated Solutions
The RoboFlow Pass Through is debuting at GlassBuild America and is a completely automated robotic pass through system for vinyl window manufacturers to go through welding through cleaning and to the next production step with one operator. It can weld up to four vinyl sashes at one time and has four robotic cleaning heads. Booth #1935
Roller Tilt Elite 562 11# Springs by Caldwell Manufacturing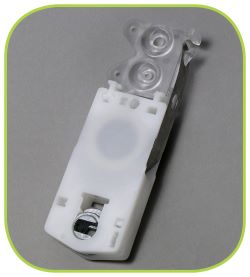 Caldwell Manufacturing Co. North America LLC
Ph: 888/347-7771
This expanded single-spring capacity is designed to produce reduced cartridge heights to meet egress capabilities with a wider range of sash weights. Features include a modified drop-in pivot bar with a rack-in system. It also can accommodate headed pivot bars and has a non-handled design. Booth #2205
Kynar Aquatec and Kynar 500 FSF by Arkema Inc.
Arkema Inc.
Ph: 800/596-2750
These Kynar Aquatec PVDF-based coatings for window and door applications are among the products Arkema will exhibit at GlassBuild, along with SolarKote capstocks for window applications and Bostik sealants and adhesives. Booth #1704