Crystal COO Steve Chen Named Top Young Executive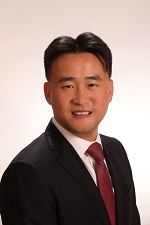 Steve Chen, COO for Crystal Window & Door Systems, has been recognized by the Northeast Pennsylvania Business Journal as one of the 2017 Top 20 Under 40 young executives in the region. Winners were selected for their contributions to their companies and their impact on the economic vitality of the area. Crystal Windows reports that under Chen's direction, the company has launched and significantly expanded manufacturing operations at its new Lackawanna County facility north of Scranton.
"When Crystal purchased its new plant in Northeast Pennsylvania in 2015, we made a commitment to use local and regional businesses as much as possible and hire local employees," Chen says. "To date, over 80 percent of our multi-million dollar investment to renovate and operate the factory in Benton Township has been with Pennsylvania businesses, and we've added over 90 employees from the local community."