Novatech Collaborates with Garaga on Matching Entry and Garage Door Designs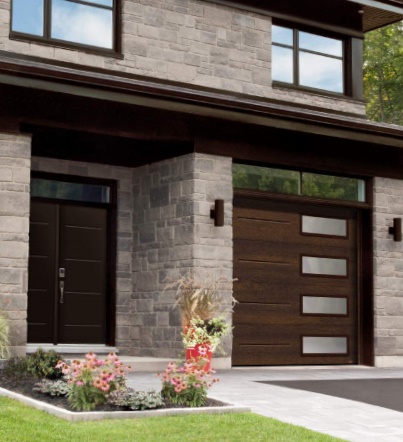 Novatech collaborated with garage door manufacturer Garaga to coordinate Garaga's garage door designs with Novatech's entry door designs. Currently, Novatech's Vog, Prestige and Mundo entry door designs match Garaga's Vog, Prestige and Moderno garage doors.
"It's not only the door designs from Garaga and Novatech, but we now offer a wide range of identical glass styles so that the windows of the garage door and that of the front door match beautifully," says Maxime Gendreau, co-president at Garaga.
The new coordinated door and glass designs are now available at Garaga's Design Centre.