Marvin Welcomes New Board Member
Window & Door
April 30, 2018
People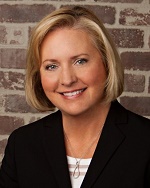 The Marvin Cos. elected Sally Smith to its board of directors.
"We are very pleased to welcome Sally to The Marvin Cos. board of directors," says Susan Marvin, chair of the board of The Marvin Cos. "She brings significant business experience along with an understanding and appreciation for The Marvin Cos.' values." As former president and chief executive officer of Minneapolis-based Buffalo Wild Wings Inc., Smith helped the company grow from a regional chain to a growing international brand.
Concluding his term as board member is James Campbell, retired group executive vice president of Wells Fargo & Company.