AAMA to Host Webinar on Updates to AAMA Air-Water-Structural Certification Program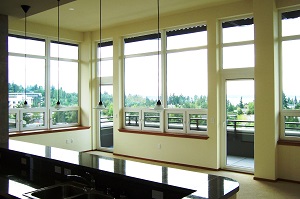 AAMA will host a webinar, "Updates to the AAMA Air-
Water-Structural Certification Program," on Jan15. Photo
courtesy of Innotech.

The American Architectural Manufacturers Association will host a webinar covering recent additions to the AAMA Gold Label Certification Program in the New Year, "Updates to the AAMA Air-Water-Structural Certification Program," taking place at 11:30 a.m. ET on Tuesday, Jan. 15. This complimentary presentation is open to the public.

Jason Seals, AAMA certification manager, will review the recent approval of AAMA by the Florida Department of Business and Professional Regulation as a Product Quality Assurance Agency. He also will discuss changes to the AAMA air, water and structural extension program, plus testing and labeling of combination assemblies.

In October, the AAMA Certification Policy Committee agreed to remove the limit to the number of times an Authorization for Product Certification can be extended.

"There are several reasons to allow certifications to be extended more than once," says Seals. "AAMA first began approving extensions in 2013 and in the ensuing five years, the program has worked well."

Approximately 35-to-50 percent of APCs currently issued by AAMA are extensions. To be eligible to receive an extension, the manufacturer must first participate in an enhanced Quality Management System, the elements of which are defined in AAMA 103, "Procedural Guide for Certification of Windows, Doors and Skylights Assemblies," Section 17.

About the Speaker
Seals came to AAMA in 2014 with over 15 years of experience in the fenestration industry. As AAMA's certification manager, he directs all certification-related activities of the association. He has direct management responsibilities for the AAMA air, water and structural Gold Label Certification Program, the AAMA Thermal Certification Program, Verified Components Program, Certified Profiles Program and the Laboratory Accreditation Program.

Seals also manages all aspects of the ANSI accreditation requirements in addition to certification-related audits and acts as advisory staff liaison to assigned member groups within the association.

Register for the webinar.