Andersen Strengthens Commitment to Diversity and Inclusion
Window & Door
December 18, 2018
People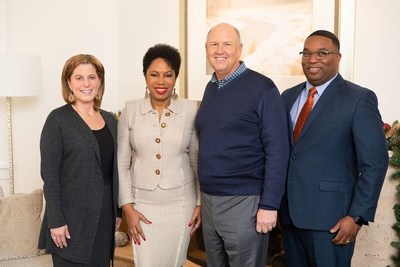 Andersen Corp. promoted David Edgerton Jr. to director of diversity and inclusion, effective immediately. Edgerton will report to Karen Richard, chief human resources officer. In this newly created role, Edgerton is responsible for partnering with leaders across the company in support of Andersen's vision, mission and operating strategies, to cultivate a work environment that embraces diversity and promotes an open and welcoming community.
Edgerton joined Andersen in 2014 as an IT leader and was appointed to Andersen's Inclusion Council in 2017. He serves as the board chair of Blacks in Technology, an organization focused on increasing ethnic diversity in the tech industry. He also is an adjunct instructor at three local universities and is the sole instructor for the mini-MBA program at Metropolitan Economic Development Association, which is devoted to minority entrepreneurship growth and success.
In addition, Andersen joined the CEO Action for Diversity & Inclusion initiative, what the company reports is the largest CEO-driven business commitment to advance diversity and inclusion within the workplace. By signing the coalition's pledge, Jay Lund, Andersen chairman and CEO, joins more than 500 companies and organizations, spanning sectors, industries, geographies and size. The pledge asks participants to agree to cultivate workplaces that support open dialogue on complex, and sometimes difficult, conversations about diversity and inclusion; implement and expand unconscious bias education; and share best known—and unsuccessful—actions.
In addition to Andersen's national CEO Action pledge, the company is also partnering with Sharon Smith-Akinsanya, CEO of Rae Mackenzie Group, to strengthen its position in the greater Minneapolis-St. Paul region, which the company says reinforces its commitment to attract and retain diverse talent and to be a special place to work for all employees.