Rehau Promotes Members of Leadership Team
Window & Door
December 10, 2018
People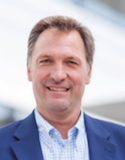 Christian Fabian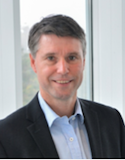 Theo Haast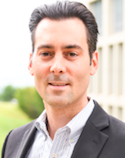 Dr. Thomas Troeger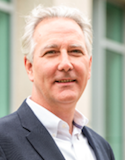 Terry Barnaby
Rehau promoted members of its Americas leadership team and transferred the current regional CEO, Christian Fabian, to head a newly formed technology and performance global services division. As of January 1, 2019, the regional executive board of Rehau Americas will include Theo Haast, serving as president in addition to chief financial officer; Dr. Thomas Troeger, filling the newly created position of chief marketing officer; and Terry Barnaby, head of operations.
Fabian notes that Rehau was pleased to recruit internally to fill the opening created by his transfer with, "a very qualified international business financial executive, Theo Haast." He says, "Theo has shown excellent leadership skills based on his experience in finance internationally. He has a proven record of strengthening businesses through up-and-down economic cycles."
In addition to his current role, Haast will also serve as president of business in the Americas region, reporting to William Christensen, CEO of the global Rehau group. Haast began his career with Deloitte in the Netherlands and the U.S., then held senior finance positions with international industrial companies. He joined Rehau as CFO and became a member of the regional executive board in 2014.
Troeger will assume the added role of CMO on the regional executive board and will be responsible for the company's product divisions, including sales, marketing and engineering. Troeger joined Rehau in 2006 as executive assistant, then progressed through sales and marketing roles in the company's industrial and furniture segment.
Barnaby, who has been with the company for 33 years, will continue to serve on the regional executive board as chief operation officer.
Fabian, who has served as CEO and chairman of the Americas regional executive board since 2012, will return to Germany, taking over the position of head of the newly formed technology and performance services division and will serve on the company's group executive board. The new entity highlights the importance of Rehau technology leadership in the polymer processing industry as a core competency and serves as an innovation incubator, according to the company.