Stürtz Welcomes New VP and Operations Manager
Window & Door
December 10, 2018
People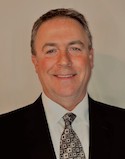 Tony Mehringer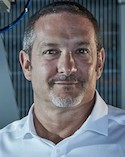 Brendan Kirven
Stürtz Machinery Inc. added Tony Mehringer as vice president of sales and marketing, responsible for managing and further developing Stürtz' machinery sales in North America.
Mehringer began his career in the fenestration industry selling manufacturing equipment and spent the past 25 years in sales management roles for a national vinyl extrusions supplier. "We are very excited to have Tony on our team. His knowledge of the window and door industry, track record of success and strong reputation for integrity will be extremely valuable to Stürtz' future," says Ellis Dillen, president and CEO.
Stürtz also appointed Brendan Kirven to the newly created position of operations manager. In his new role, Kirvin will be responsible for engineering, project management, manufacturing and service.
Kirven, a graduate of the University of Akron, has over 20 years of experience in the PVC machinery industry. He joined Stürtz as a mechanical engineer and most recently was responsible for project management, providing interface between sales, engineering, manufacturing and the customer.
"Brendan has been with us since almost the beginning. His knowledge of our products and our customers gives him the expertise to ensure each project moves efficiently from initial order to set up in the customer's plant," Dillen says.