Folding Sliding Door Co.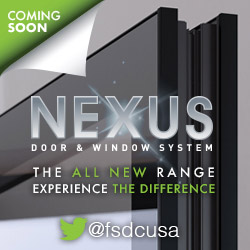 Folding Sliding Door Co.
Ph: 855/373-2087
ADVERTISEMENT Introducing ʻNEXUS' Door & Window System
THE ONLY SYSTEM YOU WILL EVER NEED!
Available as Bi-Folding, Sliding/Stacking, Centre Pivot, Movable Walls and Pass-Thru Windows.
Redesigned specifically for the North American market this universal system is constructed with a strong aluminum core, thermally broken and available in multiple styles, materials & color options.
Product shown is the Nexus Infinity, the all glass edge to edge uniquely designed system.
Experience the difference at www.fsdcusa.com